UPDATE: According to his latest report Middleton has raised over $1.7 Million (not 1.5) with $1.5 coming from his own pocket, 87% of his entire fundraising efforts. He has $45,099 COH. $1.7Million to win a primary.

This is what is wrong with politics in Texas.

State Representative Dennis Paul loaned himself $156,000 for a state house race. Angela Paxton received a $2Million loan from her husband mired in a felony trial, and Kathaleen Wall spent $6Million of her own money in a losing Congressional primary race.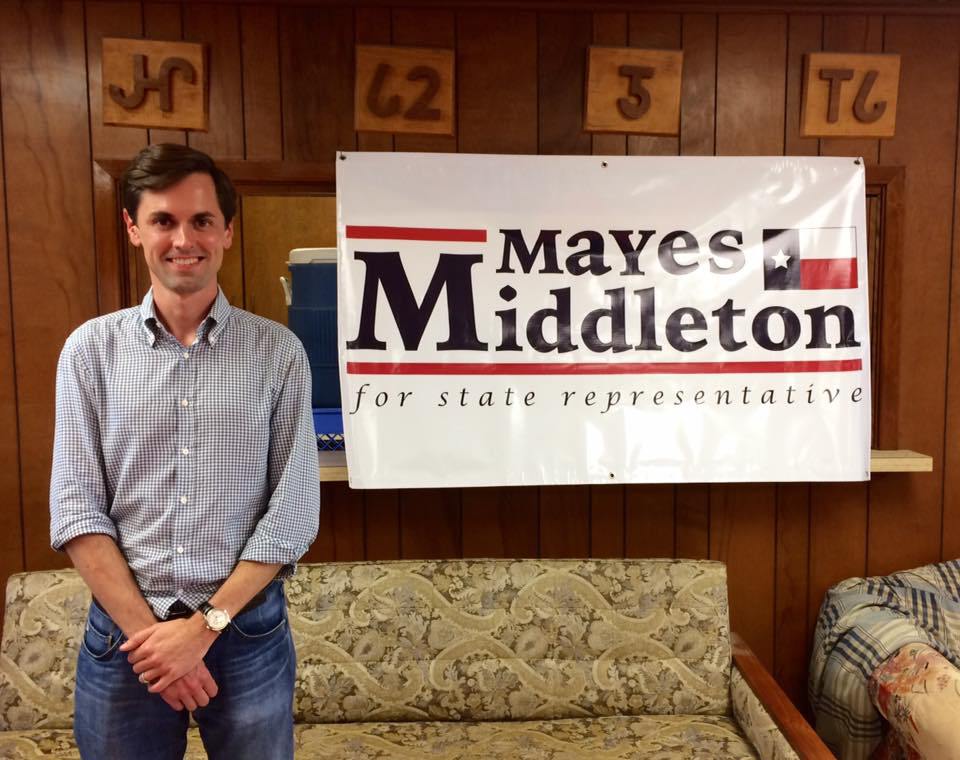 Then came David Mays Middleton running for State Representative in HD23, the Galveston area. He challenged the current republican, David Faircloth, in the primary and won. Middleton raised an incredible amount of money, over $1.5 Million for a state House primary race!

But….when you look at his financial reports you will find loans and contributions to himself totally $1,485,000, a total of 95% of his entire fundraising efforts. According to his July 2018 report he only raised $74,187, much coming from out of district, and he has only $45,099 cash on hand meaning he has spent about $1.5Million on a State House primary race. 

Much like Dennis Paul, Middleton is buying his seat in Austin. He has spent nearly $1.5 Million of his own money in order to win this primary election. This is wrong. It is un-American. We should not be buying a seat just because you have money to burn.

It is sad that the residents of Galveston do not care enough or are too ignorant to make sure their seat is not for sale. It is. Middleton looks to have bought it. To top it off, according to his website "Mayes recently co-founded the Chambers County Ethical Government Board ". Yeah right.

Next up: Raising Campaign Cash: David Mays Middleton. Then Spending Campaign Cash.